(January 13th, 2009) She started puppy school on January 11th.  
Her classmates are George and Betty (brother and sister),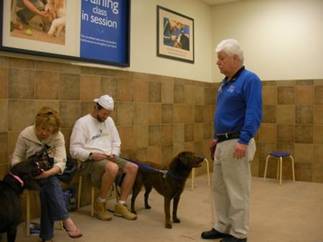 Obie, and Charlie.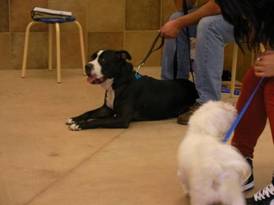 The first three dogs were also rescued from shelters around San Diego.  We are excited about the class but also stressed.  You know what they say "There are no bad dogs only bad owners!"  So, the pressure will be on to perform.  I'm also a little worried because the last time we were in dog training together Amy beat me on the final exam.  We'll continue to update you on her progress towards graduation.