Charlotte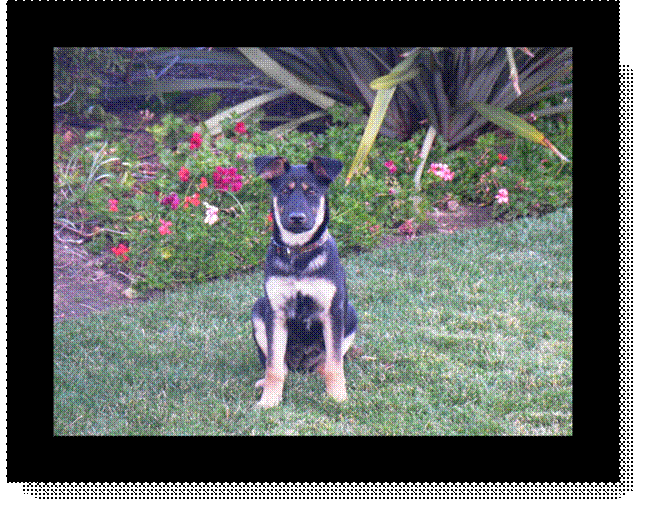 Meet Charlotte!  She joined are family on November 29th, 2008.  We adopted her from Deborah's Rescue in
Poway.  Not much is known about Charlotte's past except that she came from Mexico.  We think she was born
sometime in August of '08 and based on her baby teeth, our vet agrees.  When we first brought her home, she
was scared of everything and was not comfortable going up or down the stairs.  She quickly overcame these
challenges and now rules the house.
It's been awhile since we had a puppy so we are still adapting to energy she exhibits on a regular basis.  We are
fortunate that she is mostly house broken (except at my dad's house, but that is a story for another day) and
fully crate trained.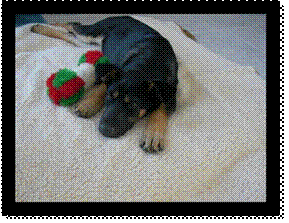 It seems like on a daily basis she is exhibiting new "behaviors", some good and some not so good.  For instance, she
seems to have a craving for birdseed (Warning, a bit graphic) and she will, from time to time, feast upon the gifts
that the coyotes leave on the trails around house.  For the latter, the two engineers believe there is no problem that
can't be solved and set out to prove we are smarter than the average puppy.(More)  But, for the most part she is a
real sweetheart and proving to be very smart.
What's new in Charlotte's World: